Our expertise
The vast majority of our scissors and secateurs are hot-forged and follow the same manufacturing progress that has been used for décades:
Hot-forging the shanks
Creating the "blank"
Cutting out the blank
Cutting out the handle rings
Drilling / Heat treatment
Straightening / Initial sharpening
Tapping / Edging
Assembly / Edging
Adjusting the cut / Setting
Wiping / Cleaning
It should be noted that LE THIERS® scissors are cold-forged.
---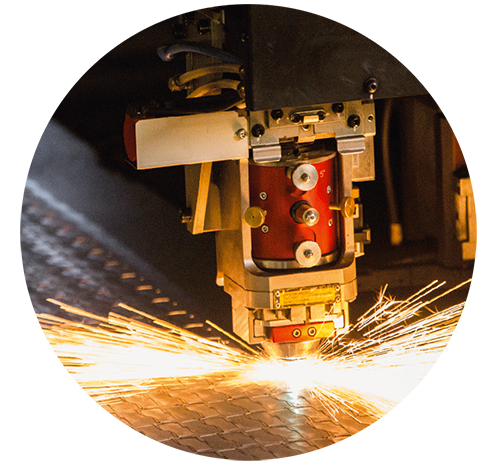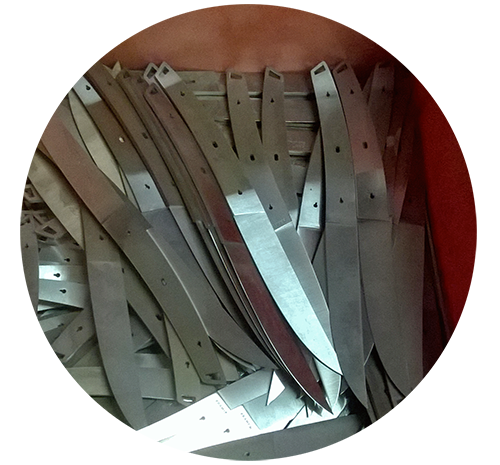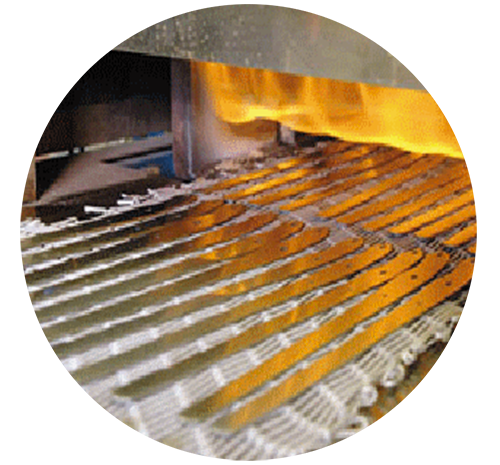 To design and manufacture knives that are the perfect blend of form, function, strength and safety, LOCAU uses production tools capable of offering the best compromises to ensure the best value for money …. laser-cutting machine, ultrasonic welding, controlled atmosphere heat treatment, etc.
We use the following types of steel:
Scissors: XC50 carbon steel – 52 to 56 HRC hardness
Secateurs: XC46 C13 6 carbon steel – 50 to 56 HRC
Pocket knives: 12C27 stainless steel – 52 HRC minimum hardness
Table knives: X46CR13 stainless steel / X20CR13 stainless steel – Minimum hardness 52 HRC
---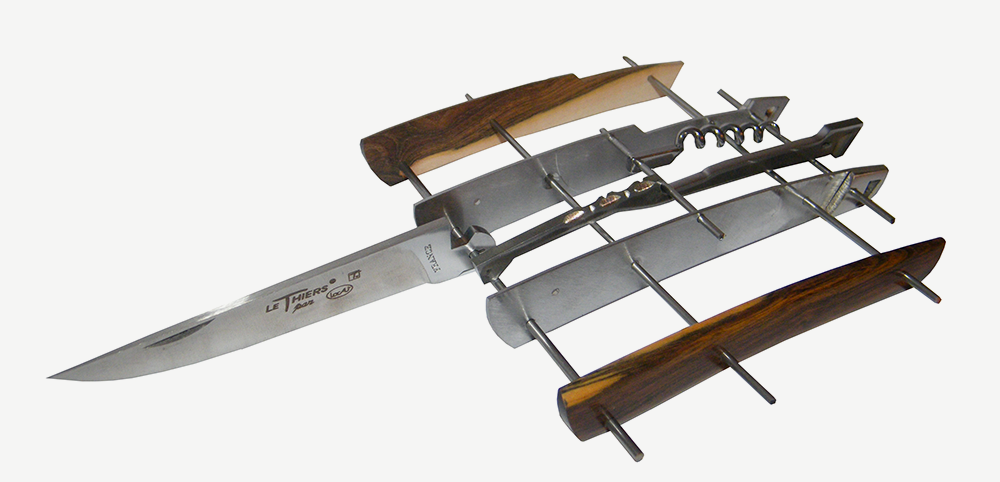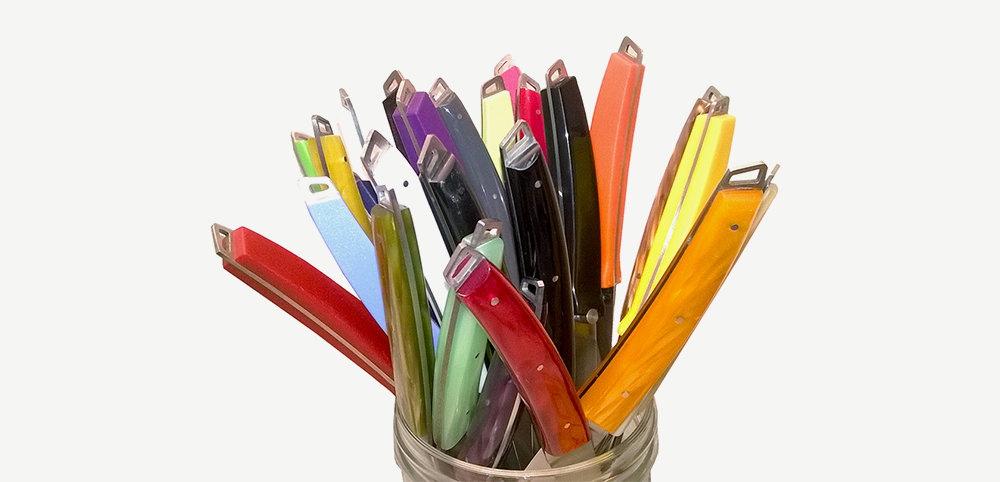 The LE THIERS ® knife bears the name of its home town, which has been the French cutlery capital for six centuries. Its production requires complete compliance with the "Jurande"—guild rules governing the quality criteria for knives bearing the LE THIERS® label. This is the ultimate guarantee of the quality of a 100% French-made product.
We polish different materials for our products on a daily basis:
Wood species: ebony, juniper, olive wood, rosewood, etc.
Polypropylene materials: plexiglass, ABS, nylon, etc. …
Horn and bone: ram, buffalo, wart hog, giraffe, antelope, etc.
Speciality or prestige materials: coral, mother of pearl, fossils, etc.
We make great efforts to be capable of manufacturing products using the purest traditional, six century-old master cutlers' techniques while remaining proactive by offering our retailers new products in terms of their design and materials, or simply the latest colours that meet their customers' demands.